Features Business Policy
Wild blueberry development identified as growth opportunity in NB
June 19, 2017 By New Brunswick Ministry of Agriculture Aquaculture and Fisheries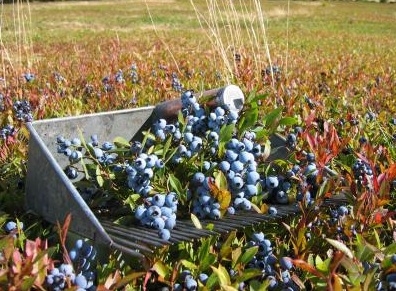 June 19, 2017, Fredericton, NB – The development of the wild blueberry sector has been identified as a significant growth opportunity in New Brunswick's economic development plan.
"The time is ripe to realize the full potential of this sector," said Agriculture, Aquaculture and Fisheries Minister Rick Doucet. "Your government is committed to working with industry stakeholders to make the most of this exciting opportunity."
Wild blueberry production has more than tripled over the past decade. The expansion of the sector was identified as a key opportunity for development in the New Brunswick Economic Growth Plan, the government's framework for growing the economy and creating jobs for New Brunswickers.
"With the optimal climate, geography and land availability for wild blueberry development, the sector has huge potential for growth," said Doucet.
Six components have been identified as necessary to help the industry prosper in New Brunswick:
Diversification of markets to find new global buyers.
Identification of value-added opportunities.
Increased production to meet future value-added demands.
Increased storage capacity to stabilize inventory.
Expanded consumption within the province via the Local Food and Beverage Strategy.
Opportunities for capital investment from the private sector.
There are 39,000 acres, both private and Crown land, currently under production in multiple locations and at various stages across the province, from the Acadian Peninsula to Charlotte County. The wild blueberry industry currently supports an estimated 440 jobs.
The government recognizes that First Nations communities have an interest in becoming more involved in the industry, and is working with those communities to ensure that they have opportunities to participate.
More than 300 farm families are involved in the province's wild blueberry industry. New Brunswick accounts for 25 per cent of Canada's overall production.
---
Print this page