Features Business Policy
VRIC to develop new apple, tomato varieties
November 1, 2016 By Agriculture & Agri-Food Canada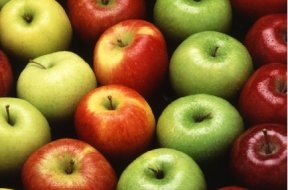 The Vineland Research and Innovation Centre is receiving a $920,000 federal investment from the federal government to develop new disease-resistant apple and greenhouse tomato varieties that will contribute to the long-term growth and profitability of these two sectors.
The projects announced recently help achieve the federal government's goal of strengthening the Canadian agricultural sector through key investments in discovery science and innovation.
"With this investment, our apple and tomato growers are benefiting from research on disease-resistant varieties," said Jim Brandle, CEO of VRIC. "Our goal is always to increase industry competitiveness while meeting consumer preferences for locally-grown crops."
These projects build on work carried out by Agriculture and Agri-Food Canada scientists, who will continue to play a crucial role in developing new breeding lines.
---
Print this page