News
Government of Canada announces funding to support the fruit industry
March 19, 2019 By Fruit and Veg magazine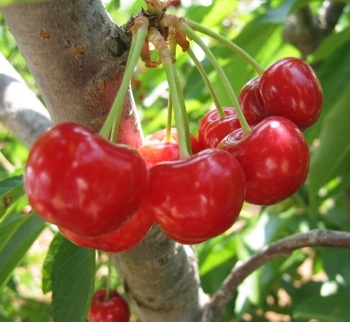 Canada's tree fruit industry is large and growing, with apples representing 41.5 per cent of the total marketed production of Canadian fruit in 2017, valued at $224.6 million, and cherries representing a farm gate value of $88.2 million in the same year. The Government of Canada and Canadian tree fruit farmers know the importance of research and innovation to ensure this industry continues to grow and prosper.
Minister of Agriculture and Agri-Food Marie-Claude Bibeau and Member of Parliament for Kelowna-Lake Country Stephen Fuhr recently announced an investment of up to $4.2M under the Canadian Agricultural Partnership, AgriScience Program to the British Columbia Fruit Growers' Association. This funding will support the Association in developing innovative, commercially successful Canadian-bred apple and sweet cherry cultivars that enhance the profitability of Canada's tree fruit sector.
This project, which builds on research funding received under the previous agricultural policy frameworks, consists of ten activities, with research and testing taking place in British Columbia, Ontario, Quebec and Nova Scotia.
"Research enables change. The CAP funding provided for this project will help the industry develop and adopt the exciting new varieties developed at Summerland Research and Development Centre. The funding includes a number of activities to improve yields and quality of apples and cherries as well as to test the new varieties in a range of climates across Canada. This research project will help growers increase profits and production. Thank you for the vision of the Minister of Agriculture and Agriculture and Agri-Food Canada, and thank you to our industry funding partners and Summerland Varieties Corporation for their involvement and leadership in this important project," said Pinder Dhaliwal, president of the BC Fruit Growers' Association.
---
Print this page