May 14, 2018 By Fruit and Veg magazine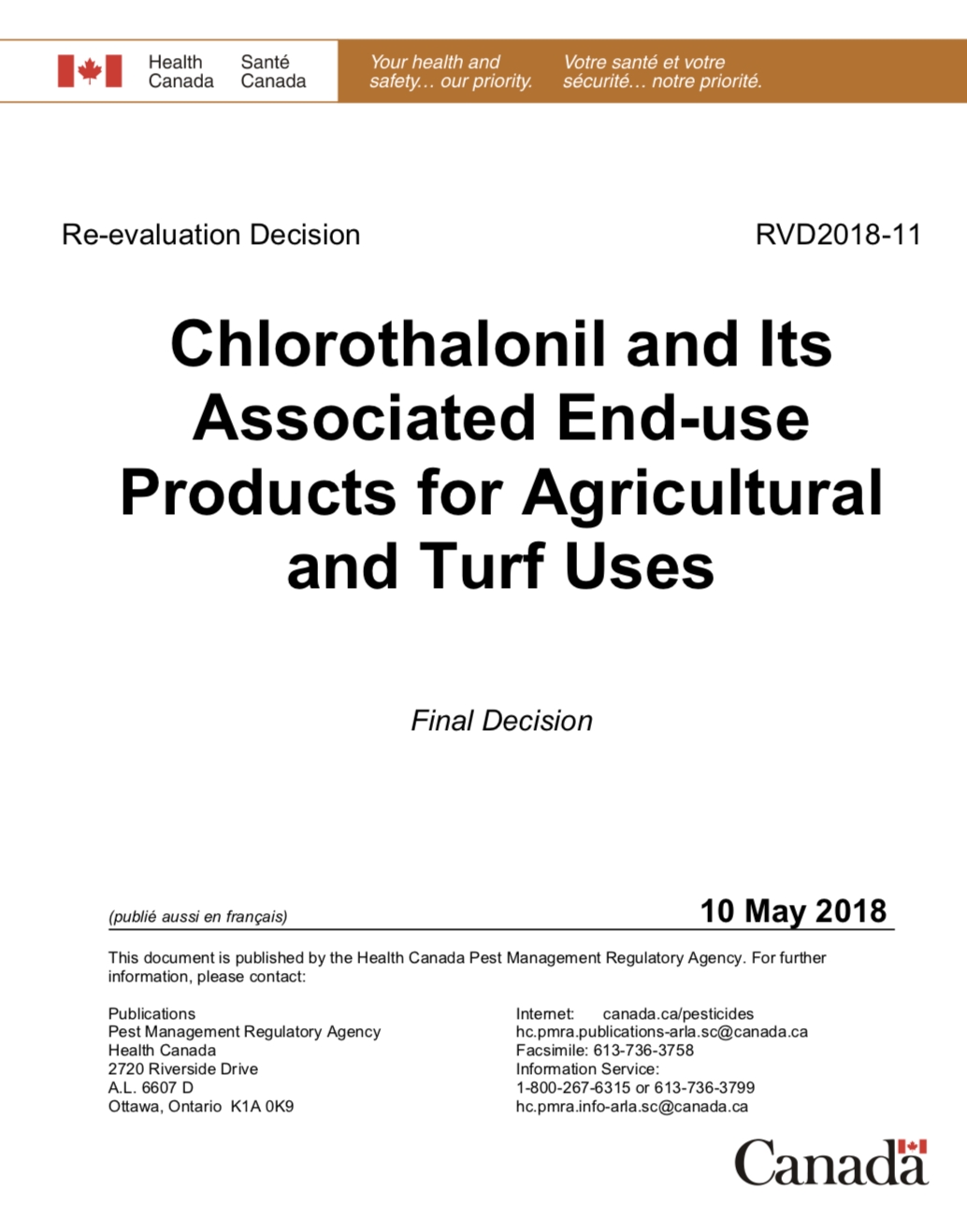 Health Canada's Pest Management Regulatory Agency (PMRA) recently released its final decision on the future use of chlorothalonil, a fungicide used in agriculture including fruit and vegetable production.
"Under the authority of the Pest Control Products Act, the PMRA has determined that continued registration of products containing chlorothalonil is acceptable," the report states.
"An evaluation of available scientific information found that most uses of chlorothalonil products meet current standards for protection of human health or the environment when used according to the conditions of registration, which include required amendments to label directions."
Even so, some changes have been made to the chlorothalonil label, including cancellation of its use on greenhouse cut flowers, greenhouse pachysandra, and field grown roses (for cut flowers). As well, all chlorothalonil products currently registered as dry flowable or water dispersible granules must be packaged in water-soluble packaging. Buffer zones have also been revised and a vegetative filter strip is required.
You can review the decision and new label requirements by clicking here.
---
Print this page