Features Business Policy
Feds invests in innovation for berry industry
January 24, 2014 By Press release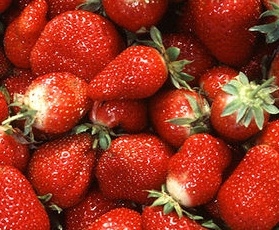 January 24, 2014, Langley, BC – An investment of more than $2.8 million was announced recently for the development of innovative production practices and quality pest management tools for Canada's berry industry.
This investment to the Lower Mainland Horticulture Improvement Association (LMHIA), under the AgriInnovation Program, will help develop innovative, environmentally-sound production practices, including high-quality berry cultivars that are resistant to pests and diseases. Berry producers will benefit from more efficient production practices and will be better positioned for long-term growth and profitability.
"The LMHIA, with its industry partners, is committed to fostering a profitable, sustainable horticulture industry through research and education," saud David Mutz, chair of the LMHIA. "This support from the AgriInnovation Program will be invaluable in achieving these goals."
Through partnerships with several industry groups, the LMHIA will also receive more than $1 million in support from the B.C. Blueberry Council, the Raspberry Industry Development Council, the B.C. Cranberry Marketing Commission, and the B.C. Strawberry Growers Association. Other project partners will be providing in-kind support and expertise, such as the B.C. Ministry of Agriculture, ES Cropconsult, the B.C. Institute of Technology, and the University of the Fraser Valley.
---
Print this page